Tags
Related Posts
Share This
SISTERS OF THE RED STAR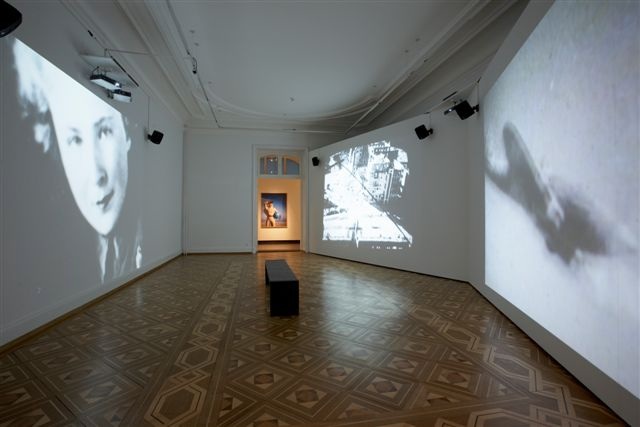 Sisters of the Red Star – 3 projections and sounds 3 minutes loop, 2007
Sisters of the Red Star, 1999-2007, continues with the researches Simone Aaberg Kærn had begun with Sisters in the Sky. In this one, three women pilots of the Russian Air Force during the Second World War are at the centre. The video-collage combines documentary scenes of the aerial warfare with interview fragments of the artist with the pilots. However the installation is more of an emotional experience than educational.
Unlike in America, there were numerous women pilots also serving in the air force before the Second World War. Due to the communist doctrine, after all, men and women were put on a par with each other  -when the women really fought for it…
Sisters of the Red Star – 3 projections and sounds 3 minutes loop,  2008 Curtesy Simone Aaberg Kærn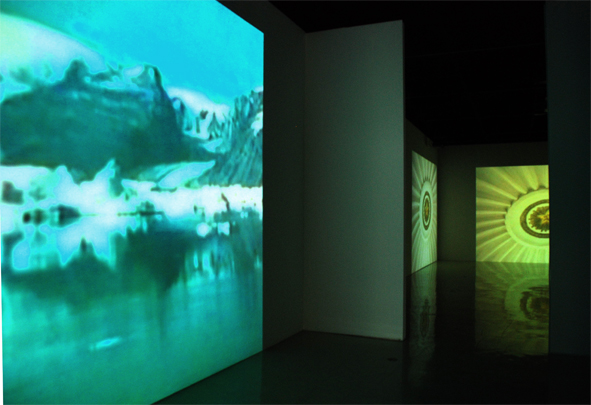 Royal Greenland in the foreground left, right side back, Sisters of the Red Star.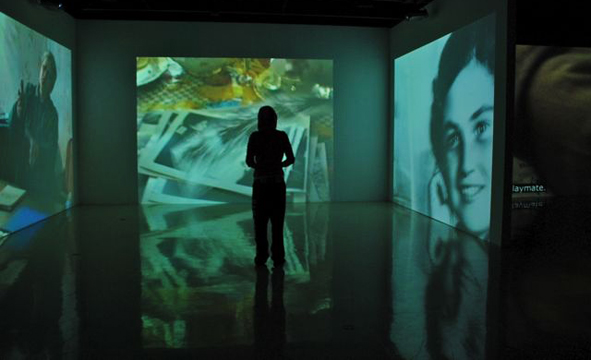 SISTERS OF THE RED STAR. video/sound-installation, 3 projections loop 3 min. 1997 – 2006 -med støtte fra kulturministeriets Østpulje i 1997.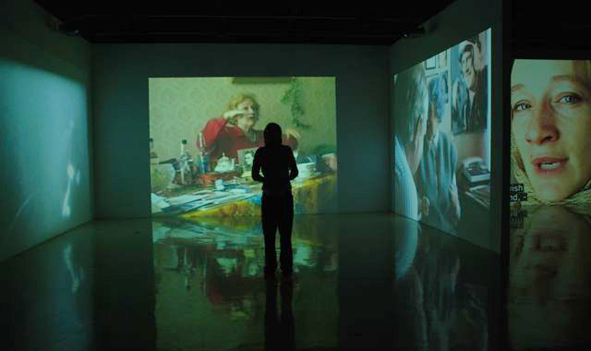 Center: Sisters of the Red Star, Right side "Smiling in a War  Zone, San Diego 2010.
Sisters of the Red Star was installed in Malmø Konsthall, Kunstmuseum Thun and San Diego State University Gallery.